5 of the best ski resorts in Italy
1. Monte Rosa
Monte Rosa is a popular Italian ski area with extensive skiing zones. The region gets its name from the majestic peak (4,663 m), which overlooks several villages: Antagnon, Alania, Champoluc, Brusson and Gressoney. A kingdom of snow-white fields, delightful slopes and numerous routes – all this favors exciting winter sports.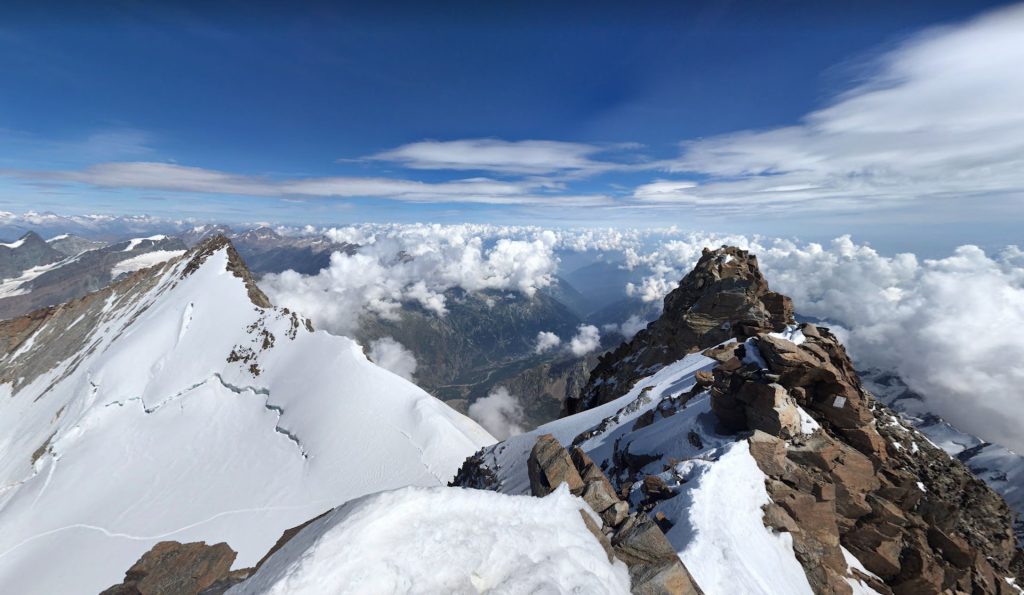 The splendor of natural landscapes will not leave anyone indifferent. This is a unique labyrinth of cliffs, gorges and valleys. A large ski complex equally attracts both inveterate athletes and connoisseurs of a quiet romantic holiday in the bosom of pristine nature. Tourists are offered to settle in comfortable chalets, campgrounds and luxury hotels.
From a height of 3,600 meters, a variety of trails originate, the total length of which reaches 300 kilometers. The impressive sports recreation area is connected by an extensive network of ski lifts and funiculars. On wide mountain slopes, the snow cover retains its impeccable qualities throughout the season. Experienced skiers have at their disposal challenging routes with significant inclines, sharp turns and elevation changes.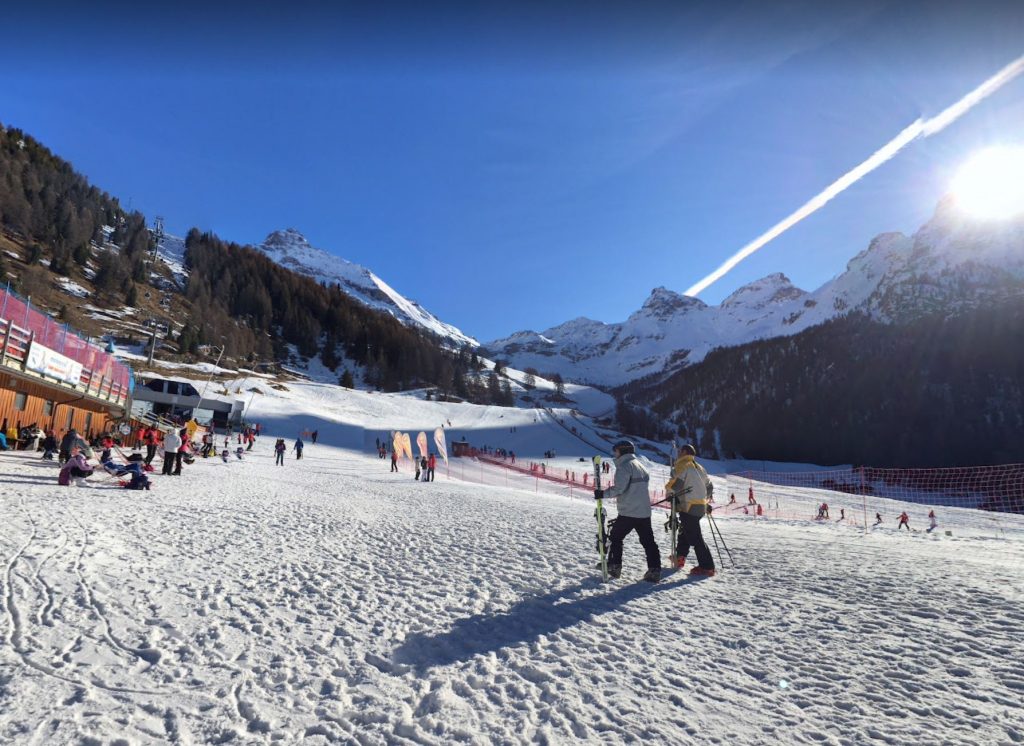 While in this wonderful region, you can also rent a car and drive around the small towns for local sightseeing
2. Cortina d'Ampezzo
Cortina d'Ampezzo is one of the world famous alpine cities in Italy, attracting the attention of connoisseurs of mountain landscapes and active sports recreation. The resort area is framed on all sides by monumental and unique rocky dolomite ridges. An atmosphere of luxury and wealth prevails here. Fashionable hotels guarantee a first-class level of service to the guests. The central streets of Cortina d'Ampezzo are full of shops, restaurants and entertainment venues. The skiing area is especially interesting for winter sports enthusiasts with an intermediate and beginner level of training.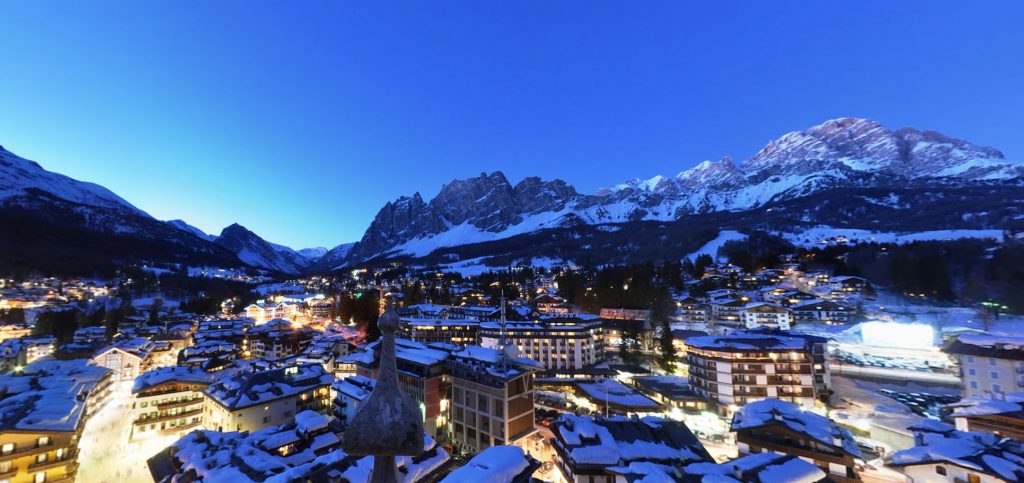 The total length of green, blue and red slopes is 115 kilometers. The height difference is 1,224 – 3,000 meters. Some slopes are not serviced by lifts. You can get to them by ski-buses. The wide and long stretches of the Tofana slope will appeal to inexperienced skiers. Professionals will have an unforgettable experience of descending from the peaks of Ra Valles and Forchella Staunies, which are over 2000 meters high.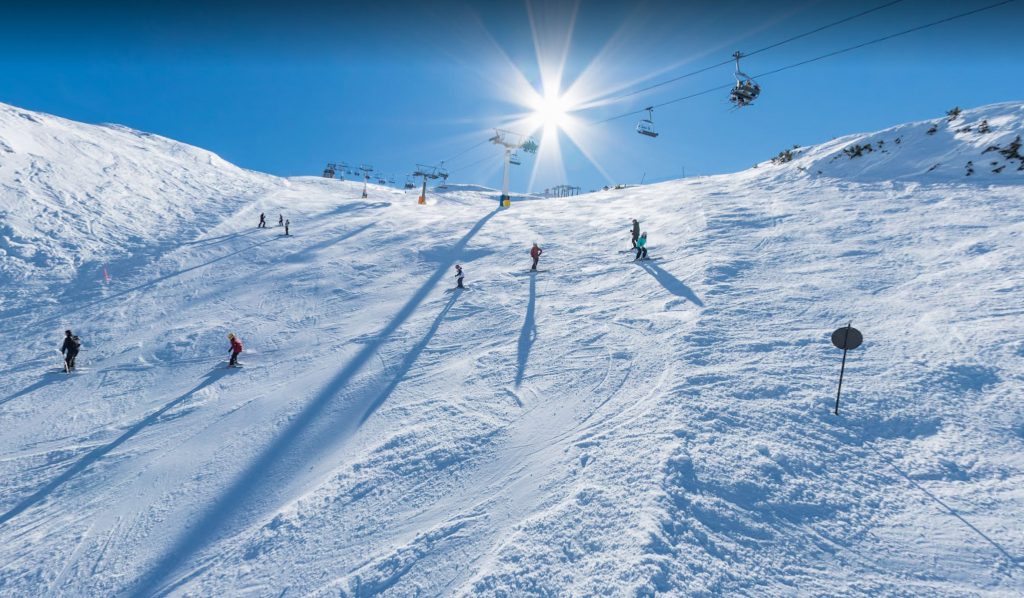 Those wishing to get a portion of extreme sensations are offered all kinds of winter adrenaline rides. These are bobsleigh, snow rafting, snow biking and snow kiting. Tourists will have the opportunity to visit the Olympic-format Ice Palace, where they can watch an exciting hockey match with the participation of local teams.
3. Madonna di Campiglio
The fashionable place of the Italian Dolomites is the town of Madonna di Campiglio. This region amazes its visitors with the extraordinary beauty of the mountain peaks, playing at sunrise and sunset in all shades of pink. The picturesque settlement is located at an altitude of more than 800 meters above sea level.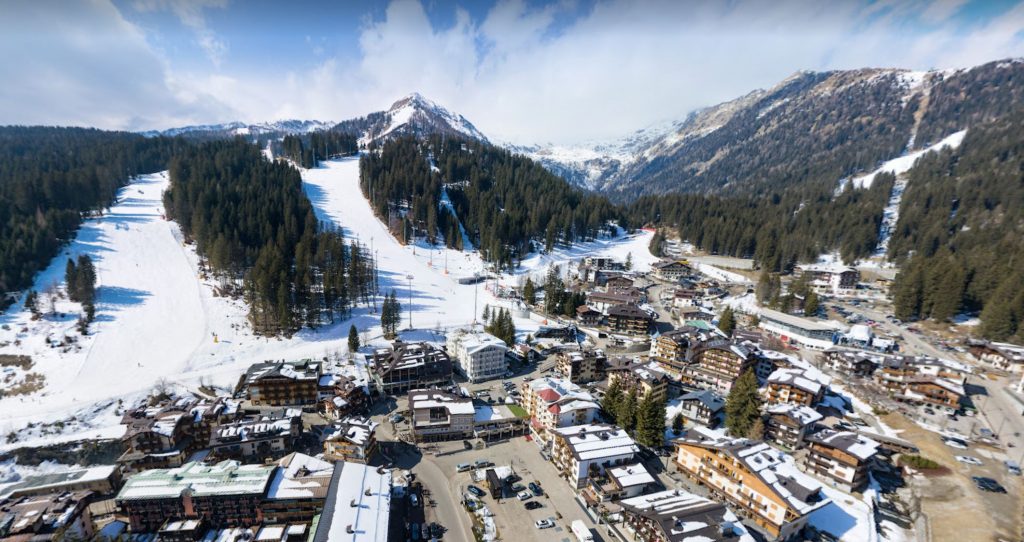 Madonna di Campiglio has a sports center, ice rink, swimming pool, restaurants and an abundance of playgrounds. Shoppers can find boutiques with products from famous fashion designers of clothes and footwear. There are about a hundred luxury hotels and budget chalets on the territory of the town. Perfectly prepared snow slopes are linked by a modern cable car network. The ski slopes cover a vast area of ​​the mountain range at altitudes from 1,500 to 2,500 meters.
Most of the routes are ideal for people who are unsure of skiing. These are wide, level and safe blue areas with minimal incline levels. Experienced athletes can apply their skills on the winding red slopes. Snowboarders are advised to visit a specialized snow park equipped with slides, jumps and sports facilities.
4. Cervinia
Among the alpine peaks, covered with eternal ice, is one of the highest mountain villages in Italy – Cervinia. It lies at an altitude of 2,050 meters. This popular village is famous for its abundance of excellent trails, which are characterized by high quality snow cover. The prospect of skating above the clouds and the subsequent descent through them will give tourists a lot of indelible impressions.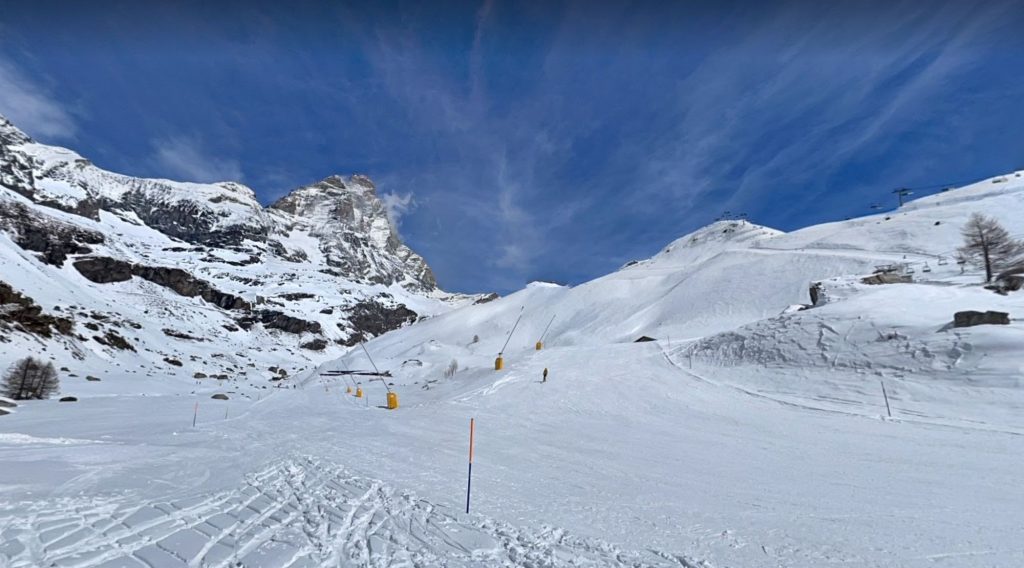 The local hotel offer their guests quite budget accommodation options in small cozy hotels (3-4 stars). A fitness center with swimming pools, an ice skating rink and a spa will help you to spend your free time. The resort area is an alternation of gentle, steep and high-speed routes, which arouses interest among adherents of winter sports. The highest point is Chervino peak (3,883 m).
For lovers of calm and unhurried skiing, there are blue slopes that run in different parts of the resort area. A large number of long red slopes allow experienced athletes to experience an unforgettable experience. Freeriding fans can test their skills on the off-piste routes. In addition to skiing, sports such as snowboarding, rock climbing, snow kiting, and downhill skiing are popular here.
5. Sestriere
The famous Italian town of Sestriere was founded in 1937. It stretches at an altitude of 2,035 meters above sea level, surrounded by grandiose snow-capped peaks. The small settlement gained worldwide popularity after the adoption of the sports disciplines of the XX Winter Olympic Games in 2006. Tourists are given a unique opportunity to ride the tracks where the best athletes in the world competed.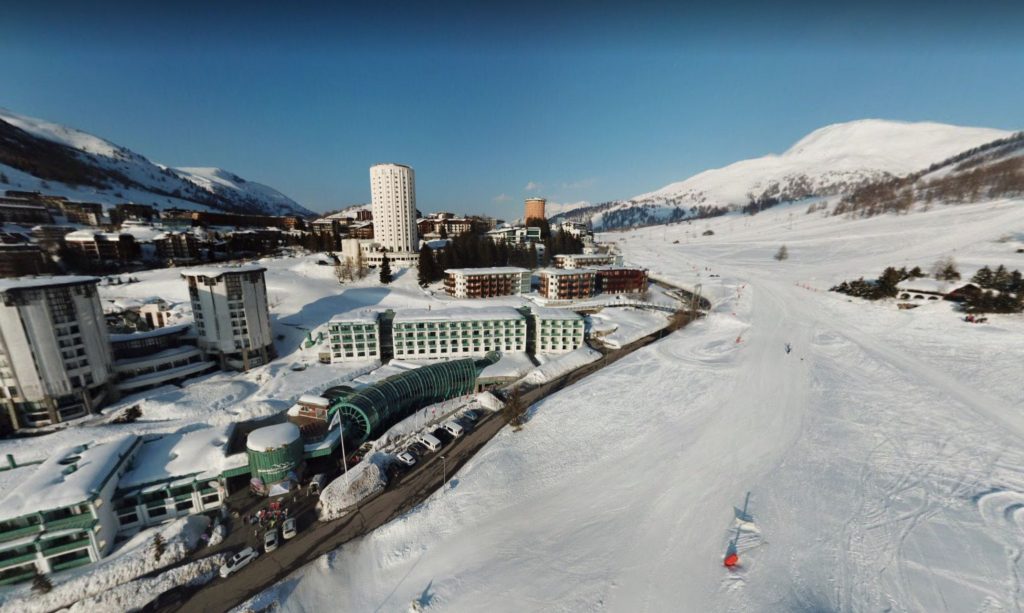 Both modern luxury hotels and rather modest mountain cottages welcome their guests. The impressive skiing area consists of 400 kilometers of well-equipped sections. A well-developed network of lifts connects Sestriere with other peaks of this area. For beginners and experienced skiers, there are blue easy roads and difficult red and black slopes, respectively. Professional athletes are attracted by the nine-kilometer Rio Nero track with a significant difference in altitude, as well as the local slalom descent. Contemplating the stunning mountain landscapes and breathing in the crystal clear air, tourists can go cross-country skiing on the vast flat area off-piste. At the disposal of vacationers there is a sports complex with a swimming pool, tennis courts, a sauna and a gym. Numerous bars and restaurants are open in the city until late at night.