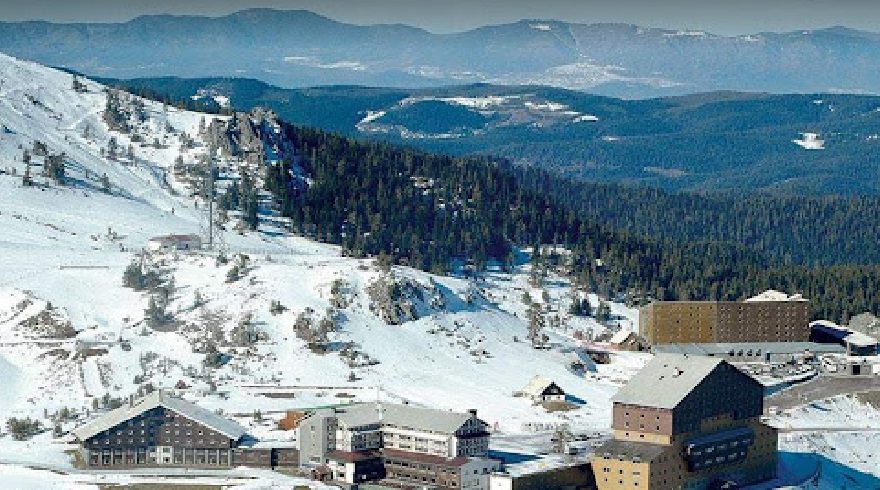 Turkey is traditionally associated with the sea, the scorching sun and excursions to the ruins of ancient cities. Few people know about Turkey with snow-covered slopes, mountain skis, ski lifts and hotels high in the mountains. But those who, contrary to stereotypes, go to this country in the winter, remain one hundred percent winners. Enthusiastic snowboarders and professional skiers are unlikely to like the Turkish slopes — the slopes are too "simple". And everyone else is guaranteed a great vacation: high-quality trails, picturesque landscapes, decent service and an acceptable price for all these pleasures.
Ski resorts are a relatively new direction for Turkey, and now its rapid development is underway. Every year, new hotels are built on the mountain peaks, chains of lifts are stretched along the slopes, and trails are improved. The main advantage of the ski resorts of Turkey over the Alpine slopes is the ideal price-quality ratio: the service is quite European, and the cost is affordable in Turkish. In addition, here you will also find an all-inclusive system that has already become popular at beach resorts. The cost of staying at the hotel often includes food, drinks and a subscription for using the lifts. The number of trails and their level of difficulty are unlikely to be comparable to France or Austria. But these tracks will definitely appeal to beginners or those who already ride well, but prefer to do it for their own pleasure, without overcoming any special difficulties. Before planning the trip to one of the Turkish ski resorts, book a hotel here https://hotelhunter.com/en/turkey

Uludag
The ski "Mecca" of Turkey is rightfully considered Uludag, where you can not only go skiing and snowboarding from the heart, but also improve your health at the thermal springs. With regard to infrastructure and children's recreation, everything is thought out literally to the smallest detail.
Experienced instructors will help your children get on skis and learn how to snowboard. And after getting an incredible boost of energy on the wide trails that run among the picturesque nature, you can soak up in the pool with healing thermal water.
The most favorable period for ski holidays in Uludag lasts from the second half of December to mid-March. At the moment, there are more than 30 hotels and apartments in the resort area that can accommodate more than 3,000 people at a time.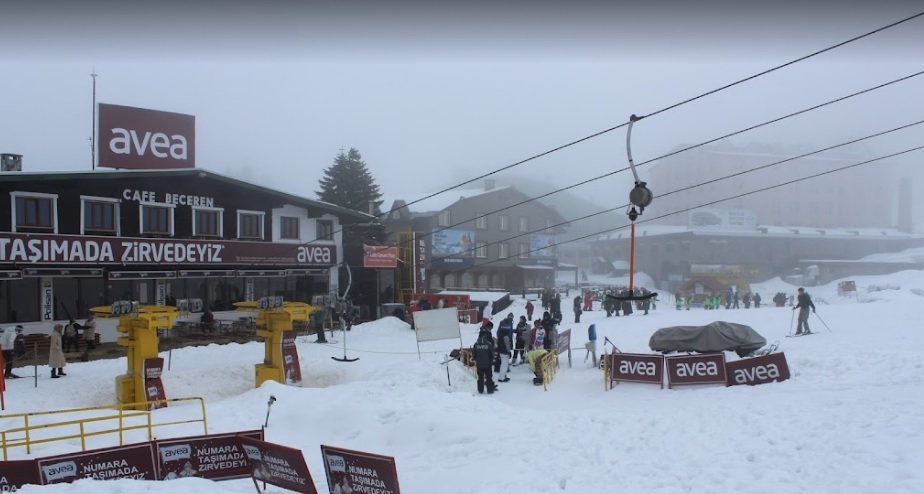 The height of the ski slopes: 1750-2500 m.
Total length: 20 km
Highways: 10 "green", 8 "blue", 6 "red", 1 "black"
• Snow cover thickness: 1.5-2 m
Nearest airport: Bursa

PALANDOKEN
Another very popular winter resort in Turkey, it is located in the Eastern Anatolian region. You can get here from the Turkish city of Erzurum, which is only 6 km away, and the nearest airport is 15 km from Palandoken.
This resort can rightly be called the most fashionable ski resort in Turkey, in addition, it is also the youngest.
Hotels here operate on an all-inclusive system. There are also many sports clubs, saunas and baths, swimming pools, cafes and restaurants, entertainment venues and events, as well as nightclubs and discos. And in this resort there are excellent opportunities for shopping in expensive boutiques, small shops and various souvenir shops.
This resort is designed for all athletes and tourists, but especially beginners-skiers and families with children like to relax here, because there are a large number of light and medium trails located at altitudes from 2200m to 3176m. The snow cover lies 7 months a year, and its thickness reaches 3 meters. The air temperature in winter is minus nine degrees. The winter season opens from November and ends in May, but for skiing it is best to come from December 10 to March 10. The total length of all trails is 40 km. On the territory of this resort there is also a very difficult and long descent, its length is 12 km. There are many trails in Palandoken that are suitable for both downhill and cross-country skiing. For fans of extreme driving, there are 2 "black tracks". There are slopes where slalom competitions are held. The resort has four ski lifts. And also, along with lifts, helicopters are also used.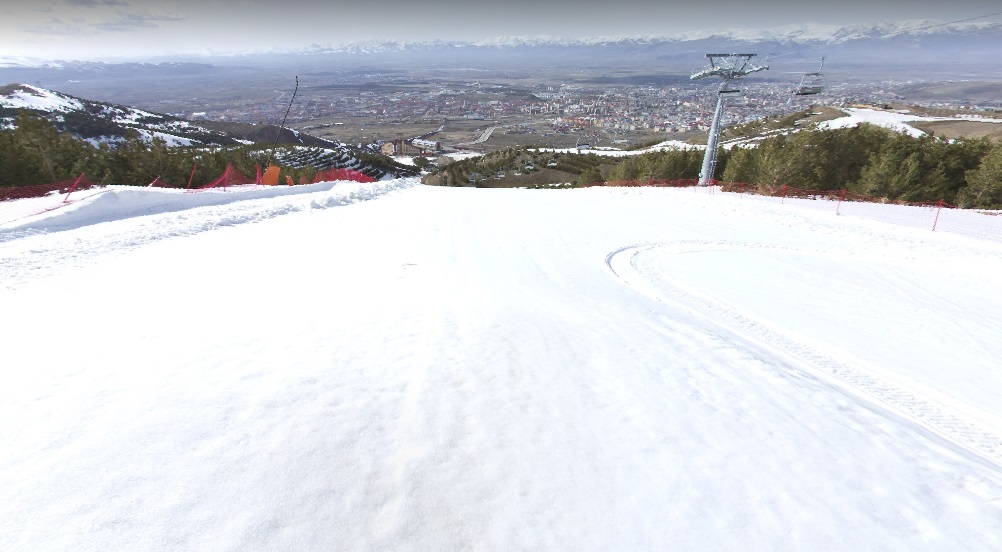 The height of the ski slopes: 2150-3100 m.
Total length: 40 km
Highways: 8 "blue", 8″ red", 2″ black " and 4 off-piste descents
Snow cover thickness: 1.5-3 m
Nearest airport: Erzurum
Sarykamysh
130 km east of Palandoken is another equally popular Turkish ski resort Sarykamysh. It is located at an altitude of about 2100 m in a picturesque intermountain plain, whose landscapes resemble alpine ones. For this, the resort was even nicknamed "Turkish Innsbruck".
There are no difficult tracks here, so Sarykamysh is ideal for beginners and families with children. In addition, the resort provides special children's entertainment and educational programs, contests and even discos. And, of course, professional training in winter sports.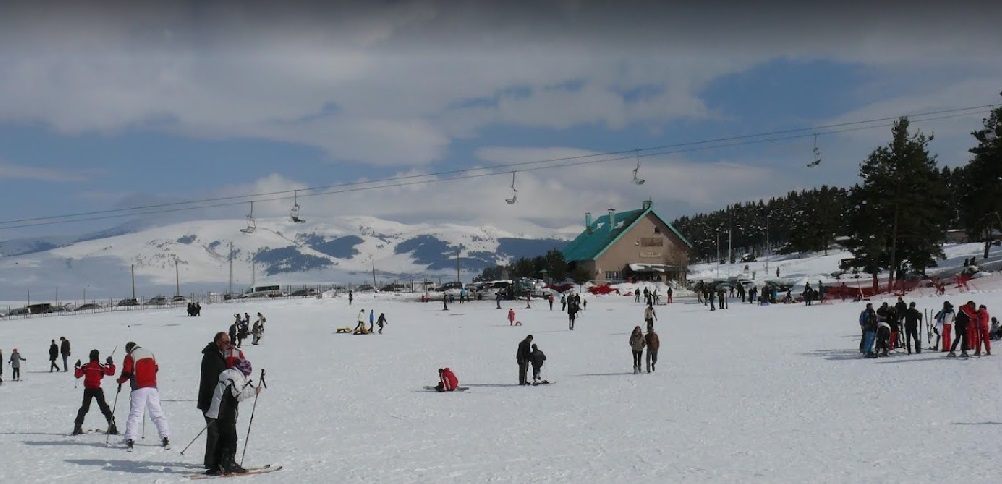 The height of the ski slopes: 2200-2700 m.
Total length: 25 km
Highways: 3 "blue", 3″ red "and 3" black "
Maximum track length: 6 km (a record in Turkey)
Snow cover thickness: up to 2 m
Nearest airport: Kars

Kartepe
One of the most popular ski resorts in Turkey. It is located 110 km southeast of Istanbul between the city of Izmit and Lake Sapanja at an altitude of 1600 m. In terms of occupied area, it is the largest in the country, second only to Uludag in terms of the flow of tourists and Erciyes (see below) by the total length of the trails.
In the last decade, the Kartepe ski resort has begun to develop at a rapid pace. Recently, a special "baby lift" zone was built here for children and beginners who are literally taking their first steps on skis and snowboarding. Thus, Kartepe can be highly recommended for a family holiday in winter.
Snow begins to fall here in November, by the way, local hotels do not close for the summer. This is facilitated by the proximity of Kocaeli Bay and Sapanja Lake, magnificent landscapes, horse-riding excursions and quad bike rides, trekking, jeep safari, canoe descent and other opportunities to spend time in nature.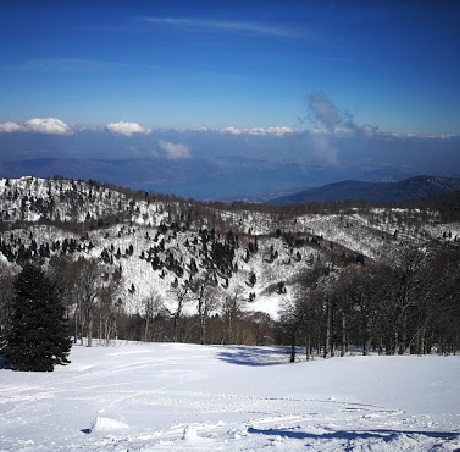 The height of the ski slopes: 1250-1600 m.
Total length: 48 km
Highways: 1 "green", 7 "blue", 2 " red "and 2" black "
Snow cover thickness: up to 3 m
Nearest airport: Izmit, Istanbul im. Sabihi Gokcen

Erciyes
The resort is located on the eastern slope of the extinct Erciyes volcano (3916 m above sea level) in the eastern part of the fabulous Cappadocia with its unearthly landscapes, bizarre stone sculptures and deep underground cities. And this means not only a lot of activities for children and adults, but also an exciting cultural program!
Tourists are accommodated here in hotels both in the resort itself and in the neighboring big city of Kayseri. The latter option is usually cheaper, since in recent years large operators have been buying a significant part of hotel reservations. But closer to the season, there are often many profitable offers.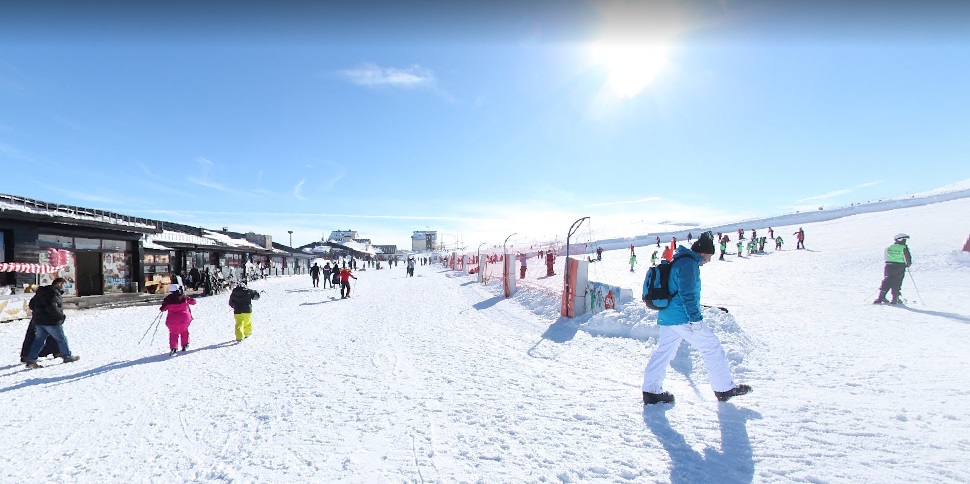 The height of the ski slopes: 2100-3360 m.
Total length: 100 km
Highways: 10 "blue", 16 " red "and 4" black "
Snow cover thickness: 1.5-2 m
Nearest airport: Kayseri

Kartalkaya
This is a small but actively developing ski resort. It is especially popular among snowboard enthusiasts. Austrian engineers took an active part in the design of the infrastructure of Kartal, thanks to which it is in no way inferior to its European competitors.
The resort is divided into two zones: Kartal and Doruk. Both have developed sports and entertainment infrastructure, comfortable hotels, a cinema and even a traditional oriental bazaar where you can buy cheese, honey, Turkish sweets, souvenirs and much more from local farmers.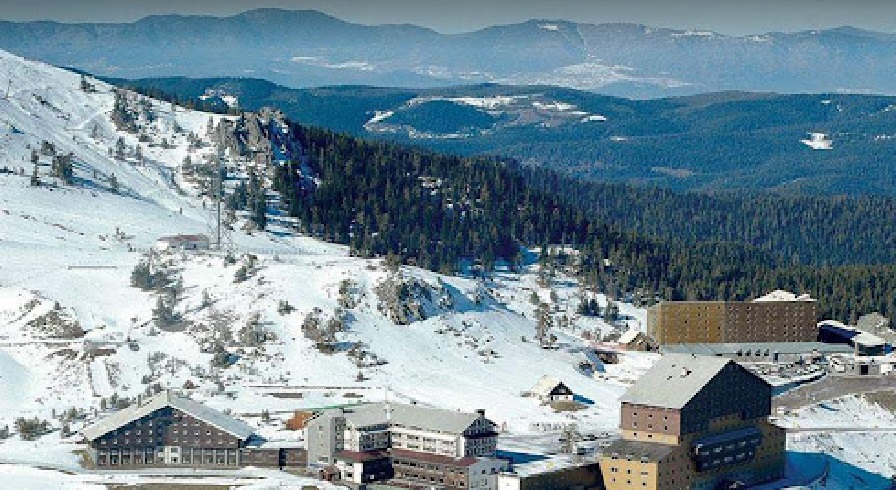 The height of the ski slopes: 1800-2200 m.
Total length: 35 km
Tracks: 23 (total)
Snow cover thickness: 2-3 m
Nearest airport: Ankara (180 km)